Texture Tuesday: Golden Autumn Hues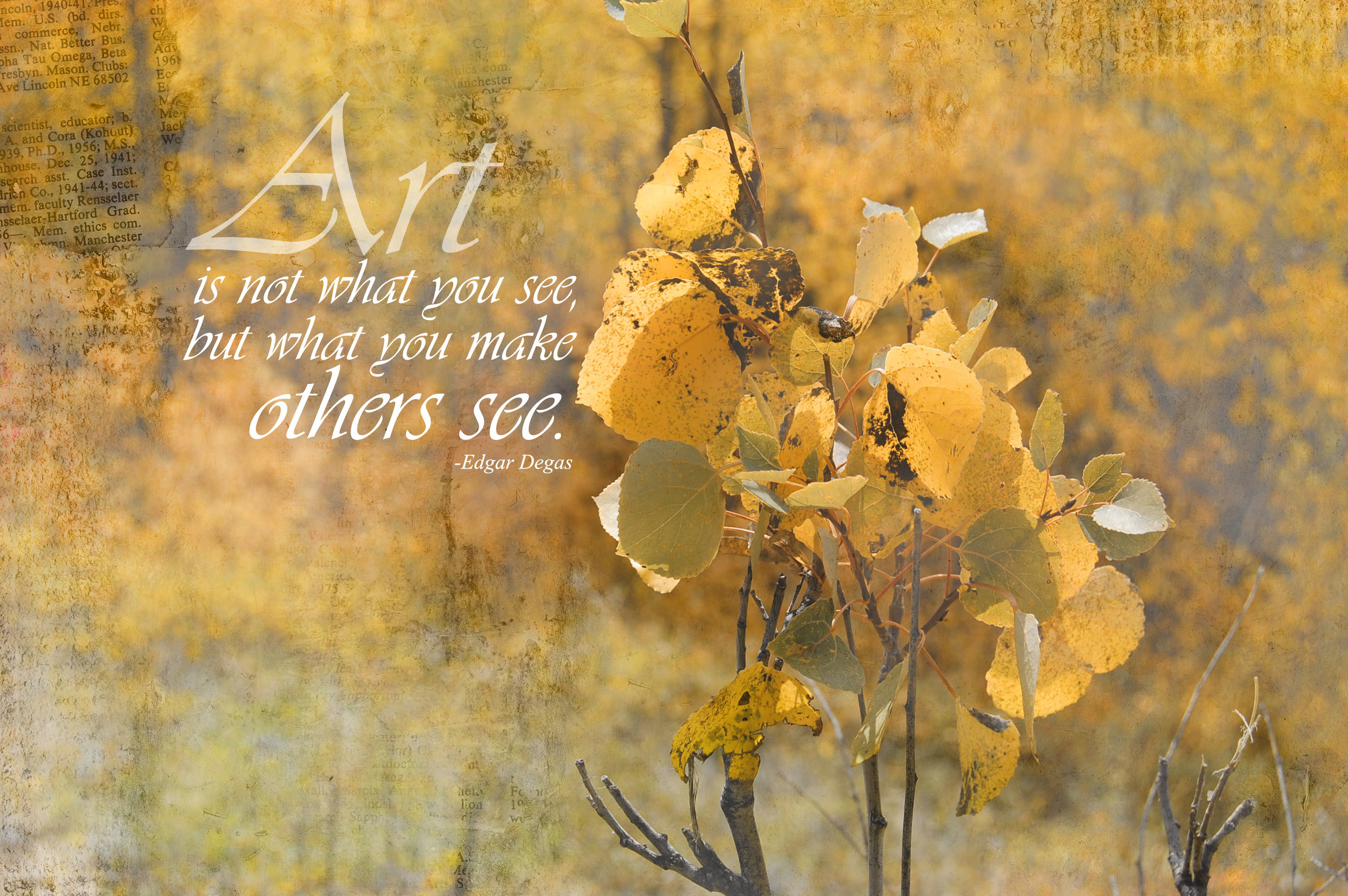 I've been painting with a lot of yellow lately and I'm thinking I need to expand my watercolour palette to include more than New Gamboge and Raw Sienna. They are beautiful yellows and can always be relied on, but for a vibrant fall scene, I can see the benefit of having a host of hues to work with. Our forests, full of aspens, are just golden in fall.
The photo above is one of my reference photos that may not become a painting, but is good material for observing the development of autumn leaves up close. I used Kim Klassen's free texture file Minus 43 and Organic layered over the original photo. And just like in my painting process, I forgot to write down the techniques I used to get this result. I'm linking up to Kim Klassen's Texture Tuesday just for fun.
I'm working on a larger painting for which the study above prepared me. I am using turquoise and orange to paint my spruce tree and it is fabulous! I can't wait to show you when it's done.
I'll be adding a new painting to my charity auctions this afternoon - I'm thinking perhaps a rose today - and you can view and bid on the four current auctions here. All profits go to Gospel for Asia's work among the poorest of Asia.