Charity Auction Results.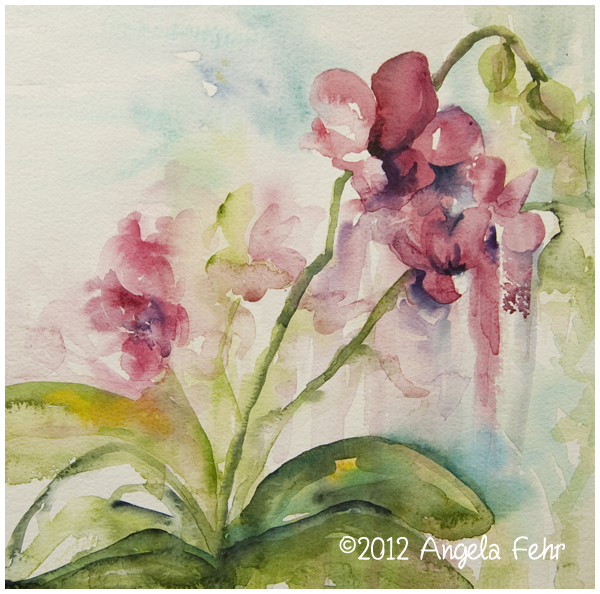 I'm happy today. How motivating and encouraging it is to turn an unpleasant task (studio reorganization and cleaning) into an opportunity to give! My last eBay charity auctions ended yesterday, and, minus fees and shipping, the total amount raised for Gospel for Asia is $295.92!
In addition, I made a few new clients from all over Canada, and maybe even inspired someone else to look for their own opportunities to turn work into giving. Why don't you try your own fundraiser for a cause you love?
The top bid was for my painting, "Orchid Blessing" at $57.50. 
One thing that was really great about these auctions was seeing the different bidding frenzies pop up - it's a good way to take the temperature of different painting subjects and styles, which will likely influence future paintings to a degree. And the excitement of the bidders is contagious; it has me excited about creating, especially knowing that some of my favourite studies can be set aside for future philanthropic purposes.