Trees in Watercolor: "Birch Portrait"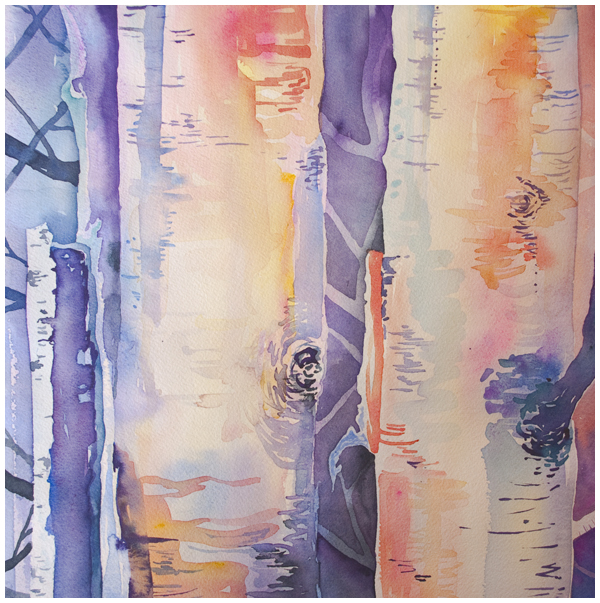 One of my favourite local trees would have to be the birch. Our acreage in northern British Columbia is home to many birches, though they don't all survive to adulthood as woodpeckers tend to drill them full of holes after they reach a certain age. I love the young birches for their coppery bark and the mature trees for the curls of bark peeling from the trunk and their feathery branches.
This winter I couldn't get past the beauty of the sunset reflected on tree trunks and this painting was the result:
"Birch Portrait" 11.5" x 11.5" (29 x 29cm) available for purchase
I only wish my camera did the colours in this painting justice. The subtleties of watercolor are lost in photos. As with most of my paintings, it takes a little time before I know for sure a painting is "done"; a fellow watercolorist tells me he has been known to unframe paintings that are years-old to make changes and corrections, but I haven't had that happen...yet. I think every painting deserves closure at some point!